Booking Details
Tariff - Including all expenses
Single room – 75 Euros per day.
Double room (Two people sharing) – 140 Euros per day.
Medical tests, travel and local tourism will be charged extra.
Duration of stay
The number of days you can opt for treatment in our centre is from two weeks to six weeks.
You may write your medical details in message box below to get advice on optimum number of days to stay.
Booking process
Check the availability of the rooms and dates in the excel sheet given below.
To see our rooms and facilities Click Here
Specify the room, date of arrival and departure in the message box below.
Write your medical details and purpose of treatment.
Submit your request.
You will receive a replay email with bank details for advance payment.
Book your room and dates by sending 30% of the total payment.
Share the bank transfer document of the advance payment via email.
You will receive a confirmation when the payment reaches our account.
Advance payment is not refundable. But if you inform us before two months of the arrival date you can postpone the stay to another available date.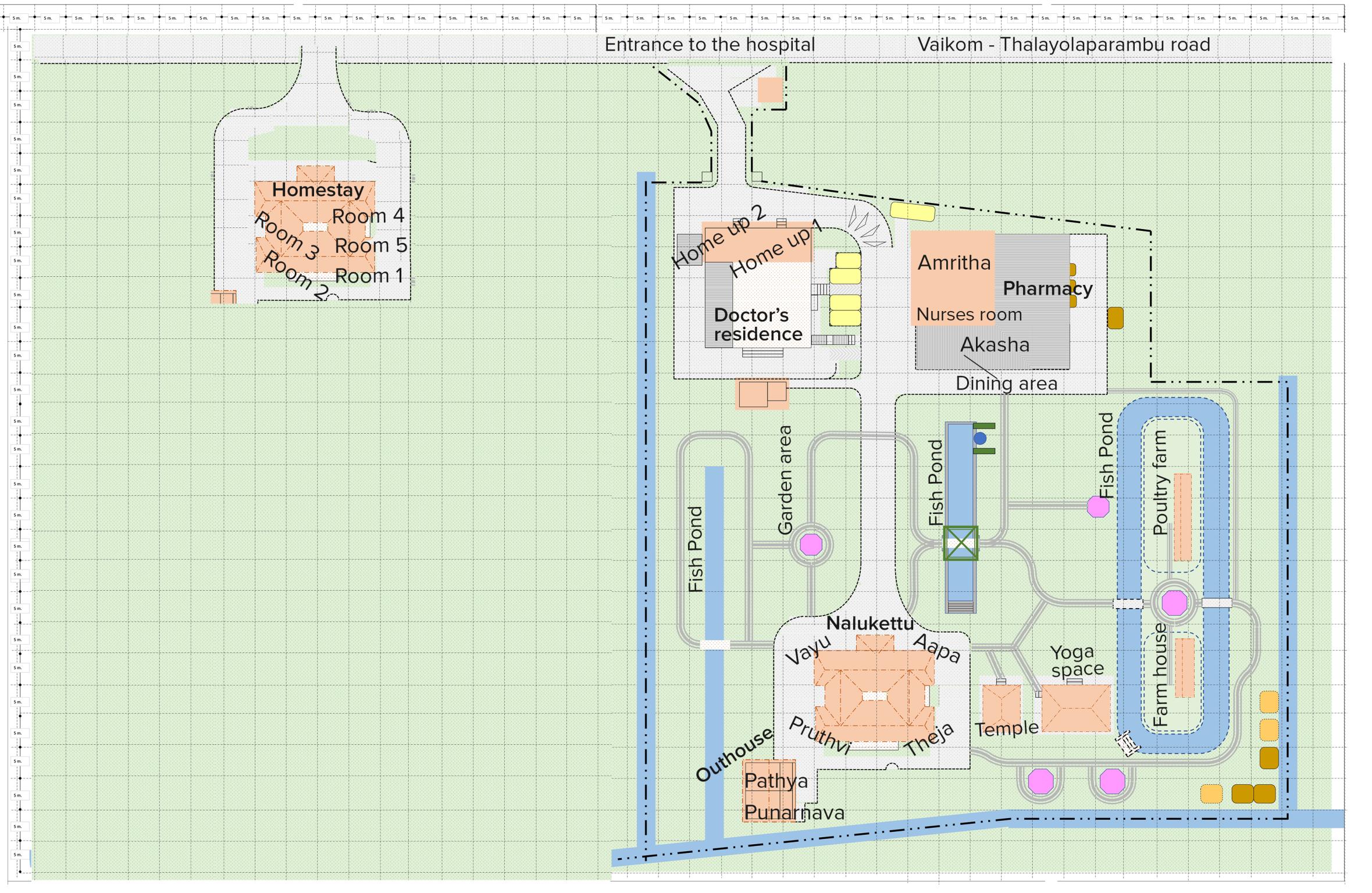 By Air
The nearest airport is Cochin International Airport in Kerala. This Airport is nearly 85 km away from Sreekrishna centre. We can organize a taxi to receive you from airport on request. The driver will wait for you at the time of arrival with your name board for your identification. It coast 1750 Indian rupees for this service.
By Train
Kochi or 'Cochin' is the nearest railway station which is about 16 km away from Sreekrishna Cetre. Taxi fare from Kochi to Vaikom is about Rs 600. Kochi is well connected by rail to all important cities in India.
By Bus
KSRTC buses are plenty from Kochi to reach Vaikom. Kochi is connected to all cities in Kerala by KSRTC buses. Private deluxe A/C buses connect Kochi with many cities in South India, including Chennai, Mangalore, Bangalore and Trivandrum.