Welcome to
A Home of Authentic and
Traditional Ayurveda Treatment
We are a team of Ayurveda Doctors, Nurses, Therapists and Non-medical staff trained and motivated by our founders Dr Vijith Sasidhar and his wife, Dr Vidya Vijith. We have fifteen years of experience in helping people to come back to healthy life from various diseases and health concerns. Deep insights into Ayurveda treatises and skills in handling patients from western countries makes us one of the most reputed Ayurveda centres in Kerala, India.
Clinical  documentation  for proving  efficacy of Ayurveda treatments in various diseases is our major contribution to Alternative Medical Systems in the world. We provide homely atmosphere at Sreekrishna Ayurveda Chikitsa Kendram for everyone seeking rejuvenation and relief from suffering. We invite everyone who opts for natural ways of healing for prevention of and cure for diseases to this home of Ayurveda.
View a Documentary about Sreekrishna Ayurveda Chikitsa Kendram
Panchakarma for Rejuvenation, Prevention and Cure of Specific Diseases
Ayurveda compares human body to a Chariot. Our sensory organs are compared to five horses pulling this bodily-vehicle ahead. Mind is the reign that connects the sensory organs to the Soul. The journey of life causes wear and tear of both our body and mind. Through timely Panchakarma we can repair and maintain our body and prevent contracting serious diseases. We induce five reflexes of human immune system to expel imbalanced Doshas out of body through five treatment procedures called PANCHAKARMA. They are Emesis, Purgation, Enema, Nasal cleansing and Blood letting. Ayurveda advocates yearly purification of body through Panchakarma to protect your body from adverse effects of too much heat, too much snow or rain. Panchakarma is especially useful for patients who are in the very early stage of diabetes, hypothyroidism, hypertension, fatty liver disease, asthma, kidney diseases, skin diseases, various auto-immune diseases and pre-cancerous conditions. It is advisable to undergo preventive course of Panchakarma for three consecutive years for such patients.
Diseases are defensive responses of life force
Frequently Treated Diseases
Ayurveda has eight specialities. We specialized in seven : Kaya Chikitsa (Gerneral Medicine), Bala Chikitsa (Pediatrics), Graha Chikitsa (Psychiatry) Shalakya Tantra ( E.N.T & Ophthalmology), Visha Chikitsa (Toxicology), Rasayana Chikitsa (Rejuvenation Therapy) and Vrisha Chikitsa (Fertility Medicine). Patients who want to avoid allopathic medicine approach us in early stages of the above mentioned medical problems for cure. Another group of patients come to us at a later stage. They are the ones 1) who are unable to continue allopathic treetment due to its strong side effects. 2) who want to to avoiod surgery when it is the only option in allopathic treatment 3) who want to stop or reduce dosage of allopathic medicine prescribed for life 4) who are convinced that there is no cure in other medical systems.
If you are determined to follow healthy lifestyle and diet with treatments, Ayurveda is the best among natural healing systems in the world. If you have a strong will and if your life force is strong enough to heal, Ayurveda has time tested remedies for many diseases. Once you undergo Ayurvedic treatment the benefit is not only in getting rid of the disease but also in improving the quality of life. Your body gains natural immunity and mind becomes clear and stable. We proudly invite you to this way of healing.
Matter doesn't matter, but mind does matter!
Our Treatment Procedures and Benefits
We make our own
Medicines for You
Ayurvedic medicines are one of the miracles in human history. We are able to identify herbs mentioned in 2000-year old Ayurveda treatises written in Sanskrit. Government of India has established botanical database of around 500 medicinal plants with the help of herb collectors. Now a days there are organic farms of medicinal plants from where we procure our raw materials. Ayurvedic pharmacopia is rich with many dosage forms. It lays down effective methods of making water extracts, fat extracts, alcoholic extracts from medicinal plants. Even techniques of distillation of iron, incineration and production of ashes from gold are part of Ayurvedic pharmacology. Our policy is to use only the safest formulations of herbal origin to make medicines. We don't use any formulations with heavy metal content for general use. Only in the treatment of cancers and other serious diseases we use such formulations. We secure informed consent from patients whenever we have to use any heavy metals in treatments.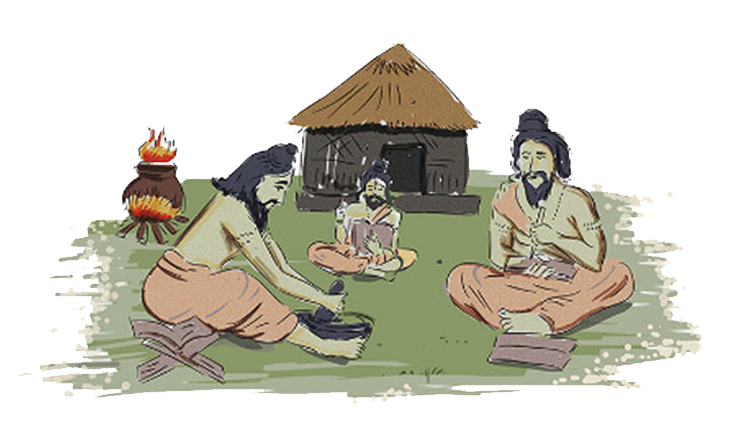 100% Positive Reviews
Thousands of Happy Patients
Mr.Paul Driever
The meditation I learned from Dr.Vijith helps me even today to handle the pain & difficult conditions
Mrs.Valsala Shivadasan
He was broght on strecher here and after two weeks he started walking and gained mental orientation
Mr.Michael Weck
I was diagnosed with Parkinsosns. My friends say I look much happier and healthier after Panchakarma
Dr.Gene Nathan
(Peadiatric Neurologist)
The healing here is very deep into genetic materials, metabolism, I got a lot out of it to take back home.
Mr.Rajeev Kher
(Surgicals manufacturer)
I had severe back pain. I never took a pain killer again after my first Panchakarma in Sreekrishna
Emilia Carlata
( Ayurveda Practitioner)
I was treating migraine here & due to great results I am back again to treat macular degeneration
Training
Heal yourself through knowing yourself !
Both our founders, Dr Vijith Sasidhar and Dr Vidhya Vijith have had the rare opportunity to get traditional training in Ayurveda after their graduation in Ayurvedic Medicine. Dr Vijith Sasidhar is one of the main desciples of Ayurveda mastero Brahmasree Valloor Shankaran Namboothiri and his daughter Vimala Antharjanam. Dr Vijith learned Ashtanga Hrdayam and Vishavaidya Jyotsnika from them through one-to-one traditional method of learning. At the same time Dr.Vijith sasidhar was interning with Dr.Raveendranath Namboothiri, an authority in traditional physical therapies of Ayurveda. Dr Vidya learned Ashtanga Hrdayam from the legendary Ayurveda master Raghavan Thirumulpad. We have set up Sreekrishna Ayurveda Gurukulam to train Graduates of Ayurveda from India and Western countries in the traditional way. Dr.Vijith is a faculty and Medical Director of Delight Academy of Ayurveda in Netherlands. Students who complete 4 years of training in Bachelor of Ayurveda visit our Center for one-month internship. We also offer intensive training programs to students from various countires to improve their practice of Ayurveda.
Dr.Vijith learning in Mukhamukam method from his GURU Brahmashree: Valloor Shankaran Namboothiri
Dr.Vijith briefs about research project in Muscular Dystrophy
Research Projects
Our Founder and Chief Physician, Dr Vijith Sasidhar started his career in 2003 as a Research Officer in one of the most reputed research institutions of India AVP Research Foundation, Coimbathore. He was documenting the diversity of Clinical Practices and teaching methodologies of Various Ayurveda Traditions in Kerala under the guidance of Dr Ram Manohar, the Research Director. After founding Sreekrishna Ayurveda Chikitsa Kendram, he continued to apply what he learned from his previous research especialy what he learnt from his guru, Late Brahmasree, Valloor Shankaran Namboothiri. This, in fact, forms the core of his clinical practice and teachings. Since 2017 he is Adjunct Faculty of Amrtha centre for advanced Research in Ayurveda, Kerala. His current research is focused on prostrate, uterine and cervical cancer. He is the Principal Investigator of research project on Muscular Dystrophy. This project is being conducted in Amrita Institute of Medical Sciences, the biggest medical institute of Kerala.